---
Tesla's Egg of Columbus: Copper PhiTOP version
PhiTOPs are available in Aluminum, Brass, and Copper (most conductive!):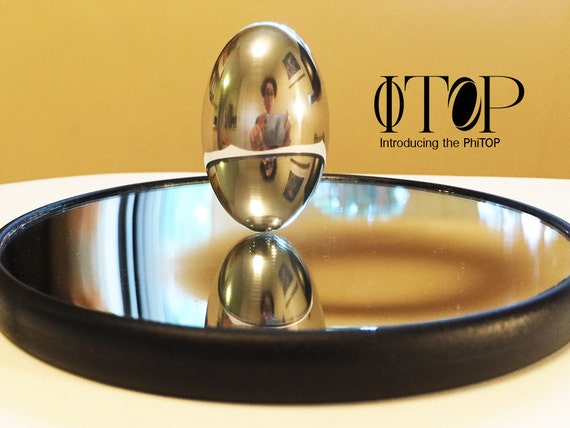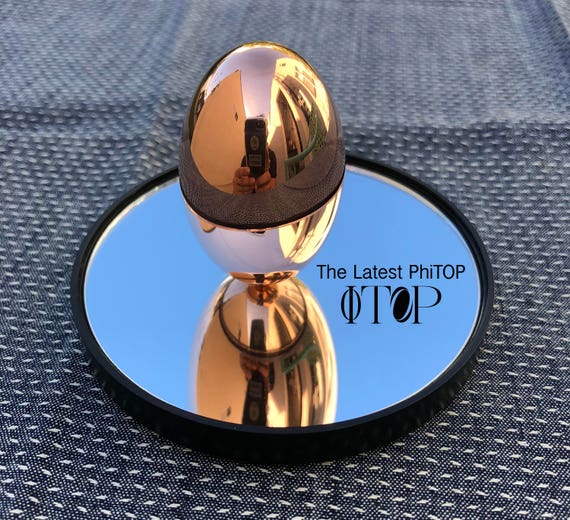 From Etsy:
BUY NOW PhiTOP in Copper
From Etsy:
BUY NOW PhiTOP in Brass
From EI:
BUY NOW PhiTOP in Aluminum
See the videos below for more on the PhiTOP and using magnetic induction to spin it up.
---
Induced Current Spin-Up: PhiTOP on a magnetic stirrer
This inexpensive lab stirrer (which I modified to have a transparent top) can be used in many investigations and demonstrations:
From Amazon:
BUY NOW Magnetic Stirrer
See the links below for info on where to buy a PhiTOP (Aluminum or Brass versions)- both come with a concave mirror.
---
The ΦTop - Golden Version
This version of the ΦTop is made of solid brass and has a mass more than three times that of the aluminium version (see photo below), the difference in weight is substantial and obvious when handling these tops. The brass version will spin much longer due to its larger inertia.
Professor Brecher has a limited supply of these "golden" (brass) versions of this top available on Etsy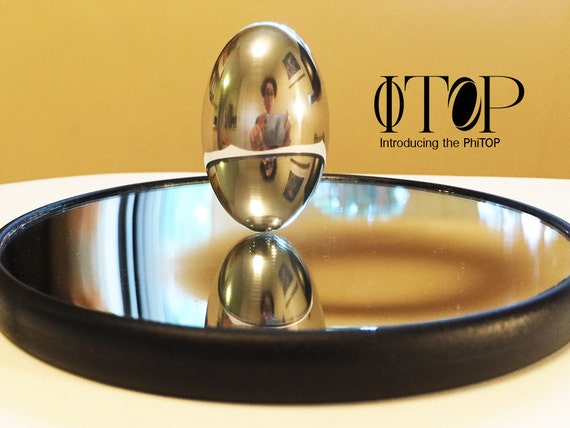 From Etsy:
BUY NOW PhiTOP in Brass
See the video below for the aluminum version.
---
PhiTOP
Get one here!
From Educational Innovations:
BUY NOW PhiTOP
From Amazon:
BUY NOW PhiTOP
---
Computational Caustics Image Projection
RAYFORM
is a start up company developing this new technology based on the
physics of caustics formation
described here:
RAYFORM technologies
---
Click here for more:
Physics Toys

,
UA-63736203-2
---